Official Titles. Familiar Faces.
The people behind Pointe Coupée.
As a result of the home rule charter voted on by the people, the Pointe Coupée Parish Government replaced its police jury system with a parish president and council.
We're confident that this more modern system of governing is a step forward for the parish — promoting the change the community has been seeking.
"We have an outstanding Leadership Team made up of highly qualified and experienced individuals," said Parish President Major Thibaut. "Their experience in other government agencies and other areas has already helped us begin operating more efficiently, and has brought fresh ideas to Pointe Coupée. Residents can rest assured that their parish government is in capable hands and is moving forward."
The parish president is the chief executive officer of the parish and has general executive and administrative authority over all departments, offices, and agencies of the parish.
Some of the duties as provided for in the parish charter include but are not limited to: ensuring compliance with all laws, ordinances, and policies adopted by the council; submitting an annual operating budget for the operation of the parish; submitting a five-year capital budget; making fiscal reports to the council; ensuring the day-to-day operations of the parish; directing and supervising all parish departments and the employees of the parish.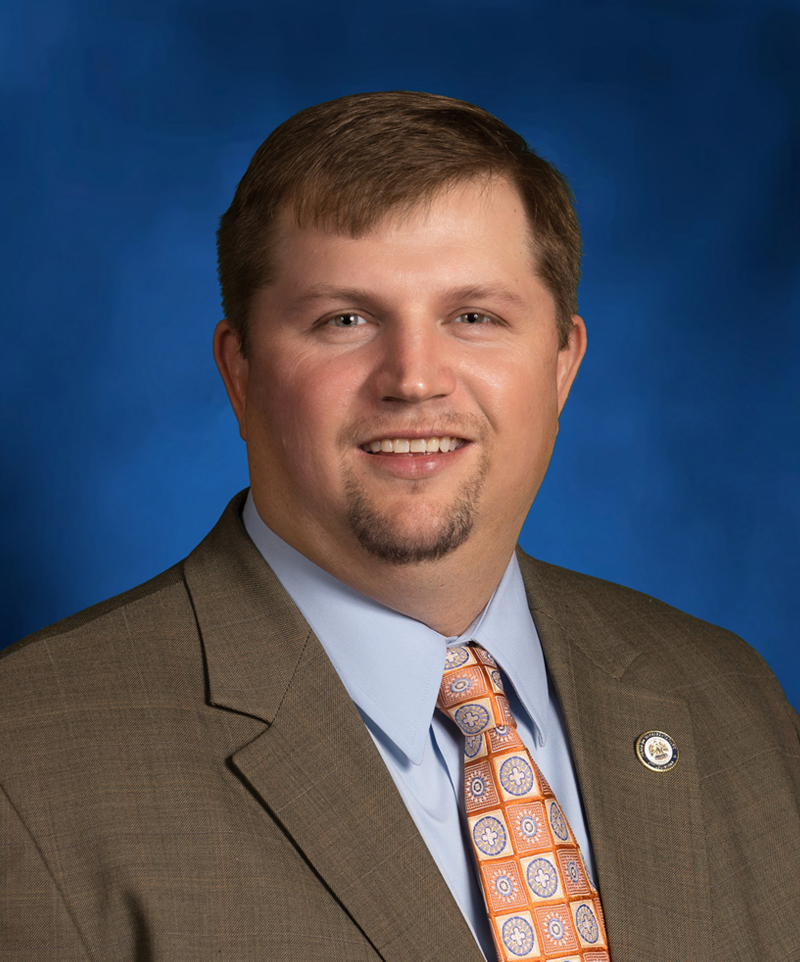 Major, a life-long resident of Pointe Coupée Parish and former Louisiana State Representative, is Pointe Coupée Parish's first parish president under the newly implemented home rule charter form of government. With eleven years of legislative experience, he is a highly qualified advocate for our local community. He's also active in a variety of civic and cultural organizations, including the New Roads Lions Club, where he previously served as the club's president.
---
Fast facts:
Graduate of Catholic of Pointe Coupée and Louisiana State University.
Agent with New York Life — insurance and investment planner.
Previously served on the Pointe Coupée Parish School Board as board president.
Elected to the Louisiana House of Representatives in 2008, where he served on the Ways and Means Committee.
Fought for education and budget reform as vice chair of the House Insurance Committee.
Owner of Bayou Stirling Quarter Horse Farm.
---
Executive Assistant, Jeanne Hendrix • (225) 638-9556 •  [email protected]
Department of Administration

Duties include: purchasing and procurement, building code compliance, oversight of permits, and OHSEP director.

---

Originally from Maringouin, Mark currently resides in Pointe Coupée. He's in his 18th year of service in the Louisiana National Guard, where he responds to numerous man-made and natural disasters.

Fast facts:

Completed three combat tours of duty in Iraq and Afghanistan.
Assistant operations manager of one of the country's leading private security companies, Triple Canopy — responsible for operational coordination, resource planning, execution, and management of training.
Assistant director of Homeland Security and Emergency Preparedness with the Pointe Coupée Parish Sheriff's Office — responsible for providing direction and coordination for all emergency management activities and 911.

Department of Public Works/Utilities

Duties include: parish road system, drainage, mosquito abatement, animal control, parish utilities system (gas).

---

Nathan graduated from Louisiana State University with a bachelor's degree in civil engineering in 2007 and is a licensed civil engineer.

Fast facts:

Worked on infrastructure projects, including LSU's new Alex Box Stadium, the Coca-Cola Bottling Facility in Slidell, Shreveport rest areas, and Turner Industries.
Has managed multiple large construction projects for the Sanitary Sewer Overflow program (SSO), oversaw the review and approval process of design plans, and oversaw the team managing and inspecting new development construction.

Department of Finance

Duties include: collection of sales tax, collection of parish fees/fines, custody of all parish monies, maintaining parish financial records, and assisting parish president in preparation of the annual operating and capital improvement budgets.

---

A Morganza native, Tonilyn is in her 18th year of governmental accounting and currently resides in Pointe Coupée.

Fast facts:

Graduate of Louisiana State University—Bachelor of Science in Accounting
Licensed Certified Public Accountant (CPA), Chartered Global Management Accountant (CGMA), and a Certified Public Funds Investment Manager (CPFIM).
Chief financial officer for the Tangipahoa Parish Sheriff's Office for the last 13 years — responsible for planning, implementing, and controlling all finance-related and fiscal management activities.
President of the Baton Rouge chapter of the Society of Louisiana CPAs and served on numerous committees within the state-society during her career.